COVID mask policy update - 12/22/2021 - MASKS REQUIRED
If you have been following the news, you know that Covid is on a steep rise again nationwide. Maryland's positivity rate has more than doubled to over 10%. With this in mind, we will once again require masks be worn while in the building, regardless of vaccination status.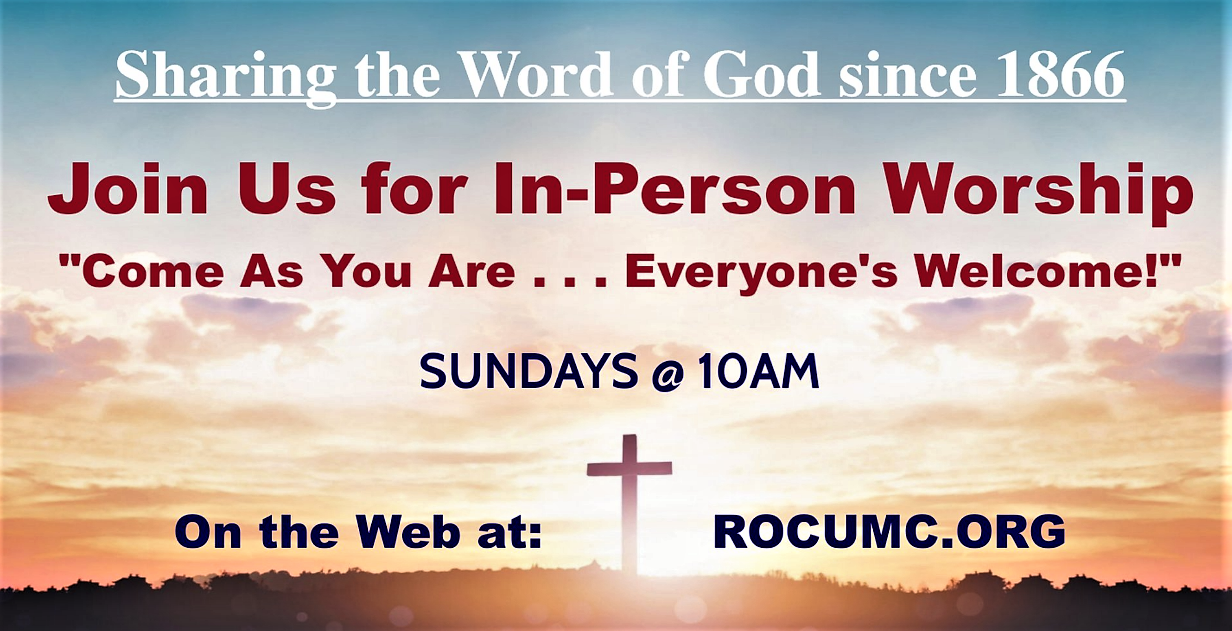 If you miss a Sunday, simply click on the "Sermons" link at the top of this page to watch or listen to Pastor Tim's most recent message!
Our Church
Our Pastor
The Year in Review
A look back on the events held at Royal Oak Community UMC in 2021!

Every Weekday Morning @ 9:00AM.
Everyone is welcome! Simply download the ZOOM App, then join us for a fun way to start your day with God and some of our church members. A time for Devotions, Prayers, Blessings, and Fellowship. We'd love to have you stop by!